When he got the call from St. Charles Vision, inviting him to move to New Orleans almost six years ago, Chicago-area native Matthew Rosenthal was very excited.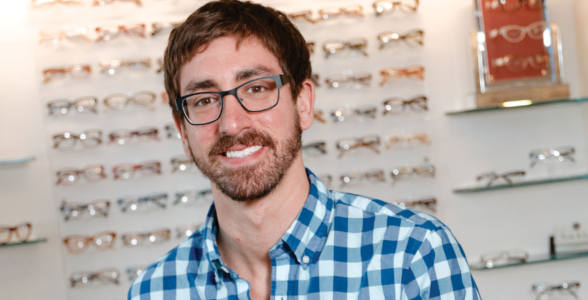 "What I think is great about St. Charles Vision is the fact that it's been around since 1976, serving the greater New Orleans area for an entire generation," he says.
Now the company's chief operating officer and director of marketing, Rosenthal is no less enthusiastic about the role he plays in executing St. Charles Vision's, well, vision. "I get to talk to the doctors about what in the industry is exciting them—what's going on locally, regionally," he says. "I have to take that and distill it into what I think would be the correct, accessible, understandable and relatable idea [for customers]. I'm kind of the filter."
Rosenthal's background includes merchandise planning and business analysis for Target. Comparing St. Charles Vision to Commander's Palace, he notes that a company can become a local institution while still remaining innovative. "One of our great strengths that separates us from a lot of the different choices that people have in eyewear or eye care is our staff," he says. "The staff [members] in every one of our offices have hundreds of years of experience combined."
Currently, Rosenthal is focusing on expanding customer awareness of the services St. Charles Vision offers at its seven New Orleans locations. It's easy to admire the store's wide selection of stylish eyeglass frames, sourced from trade shows in New York, Las Vegas and other cities, but Rosenthal emphasizes that the company has something for everyone.
That something might be unexpected. In addition to offering eyewear and eye exams, St. Charles Vision is a full-service medical eye clinic, treating conditions from pinkeye to glaucoma and macular degeneration. "Our doctors provide all of the primary care and management for a lot of eye diseases and disorders that people think they might need to go elsewhere [to find]," Rosenthal explains. "We try to stay on the cutting edge of diagnostic technology and products."
Along with broadening the range of products and services it offers, St. Charles' Vision's newest goal is to offer an appointment within 48 hours to every person who calls. Those experiencing eye discomfort or pain can also walk in for relief, even when the store has a packed appointment schedule. "We really think that we can provide some level of service to every member of our community," Rosenthal says. "We want to get that message out."